Start: 27. May 2017 in Halifax, Canada
End: 15. October 2019 in Montevideo, Uruguay
Countries Visited: 18
Days Traveled: 872days or 2 years, 4 months, 19 days
Total Distance: 96'000km
Lowest Point Driven: Badwater Basin, -86 m, CA, USA
Highest Point Driven: Abra Del Acay, 4942m, Salta, Argentina
Highest Point Hiked: ~5300m, start icefields at Volcan Cotopaxi, Ecuador
Highest Camp: 4600m, Volcan Cayambe, Ecuador
Coldest Temperatur: -15C, Laguna Colorada, Bolivia
Deepest Dive: -40m, Utila, Honduras
Average Fuel Consumption: 11.13l/100km or 21.13 MPG
Highest Fuel Consumption: 15.91l/100km or 14.8 MPG
Lowest Fuel Consumption: 8.65l/100km or 27.2 MPG
Cheapest Fuel: $0.27/l ($1/gal) in Ecuador
Most Expensive Fuel: $1.44/l ($5.5/gal) in Argentina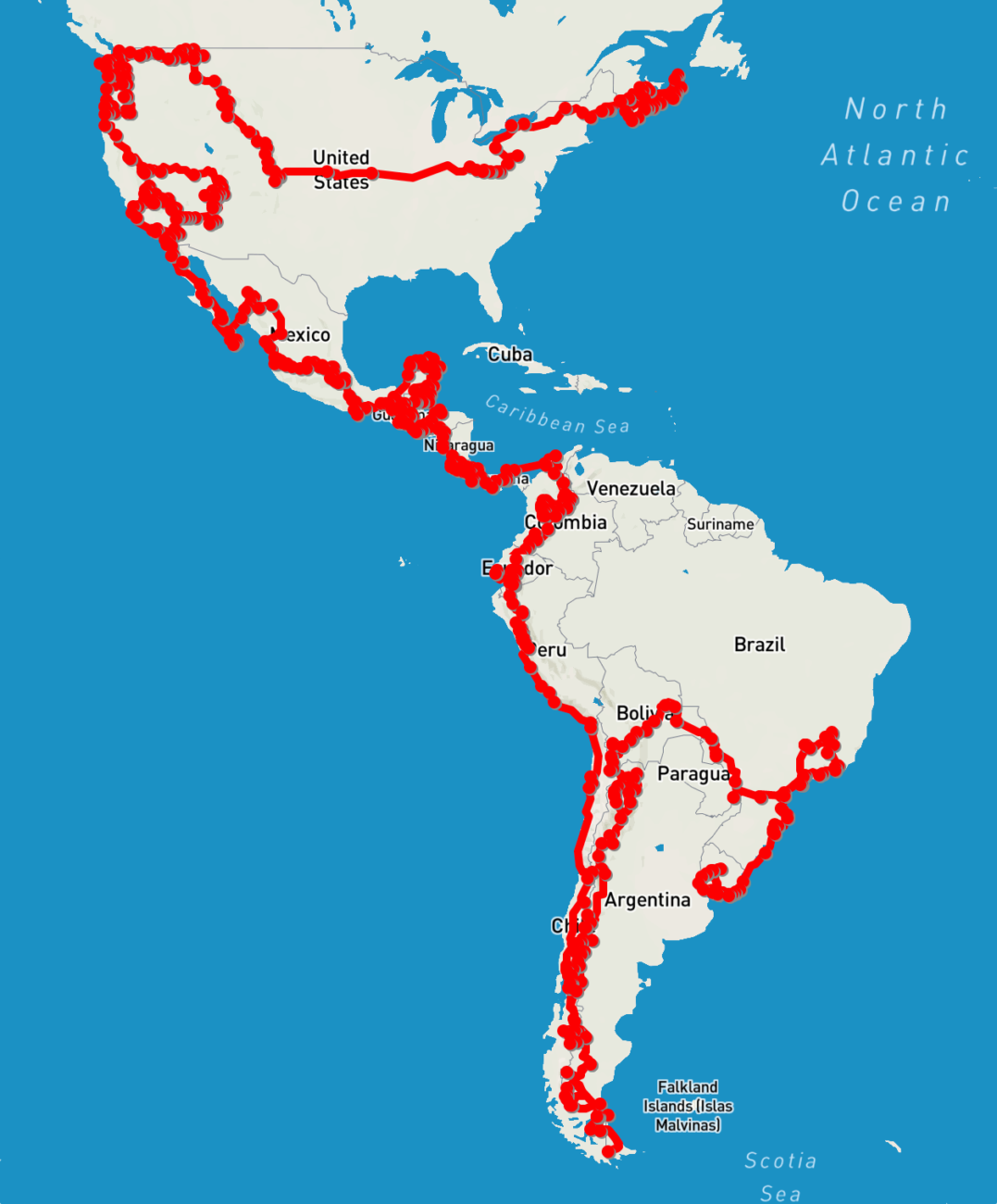 Interactive and zoomable map. The route was manually created, thus it is not the exact route we took. However, we tried to include all important places and detours.