1. Cascada de Basaseachi, Mexcio
There was nothing not to love about this waterfall north of the Copper Canyon – the surrounding landscape, the rainbow, a hike down to the base and the free camping.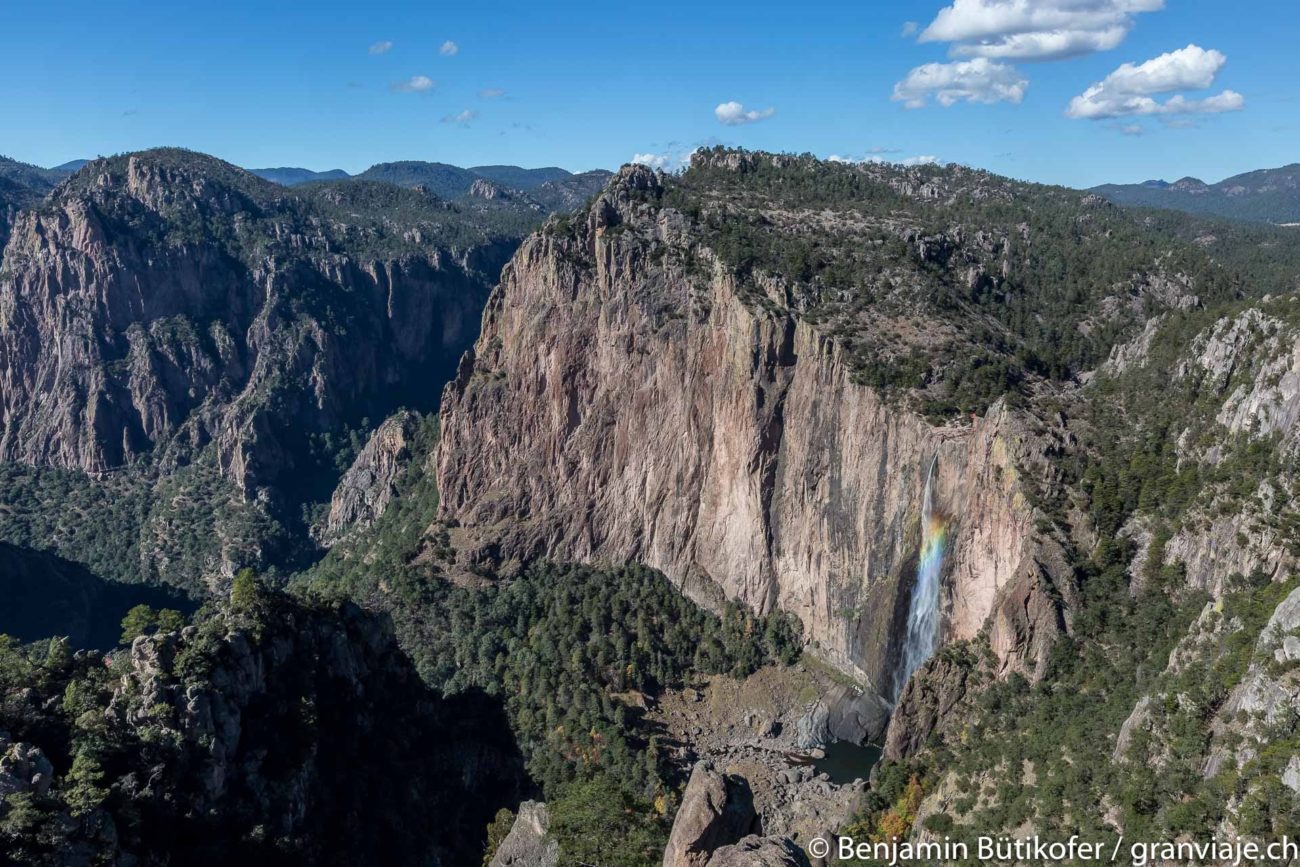 2. Cascada El Chiflón, Mexico
These were the best of the many lovely waterfalls in Chiapas. Also the best Mitzi lifts of the trip.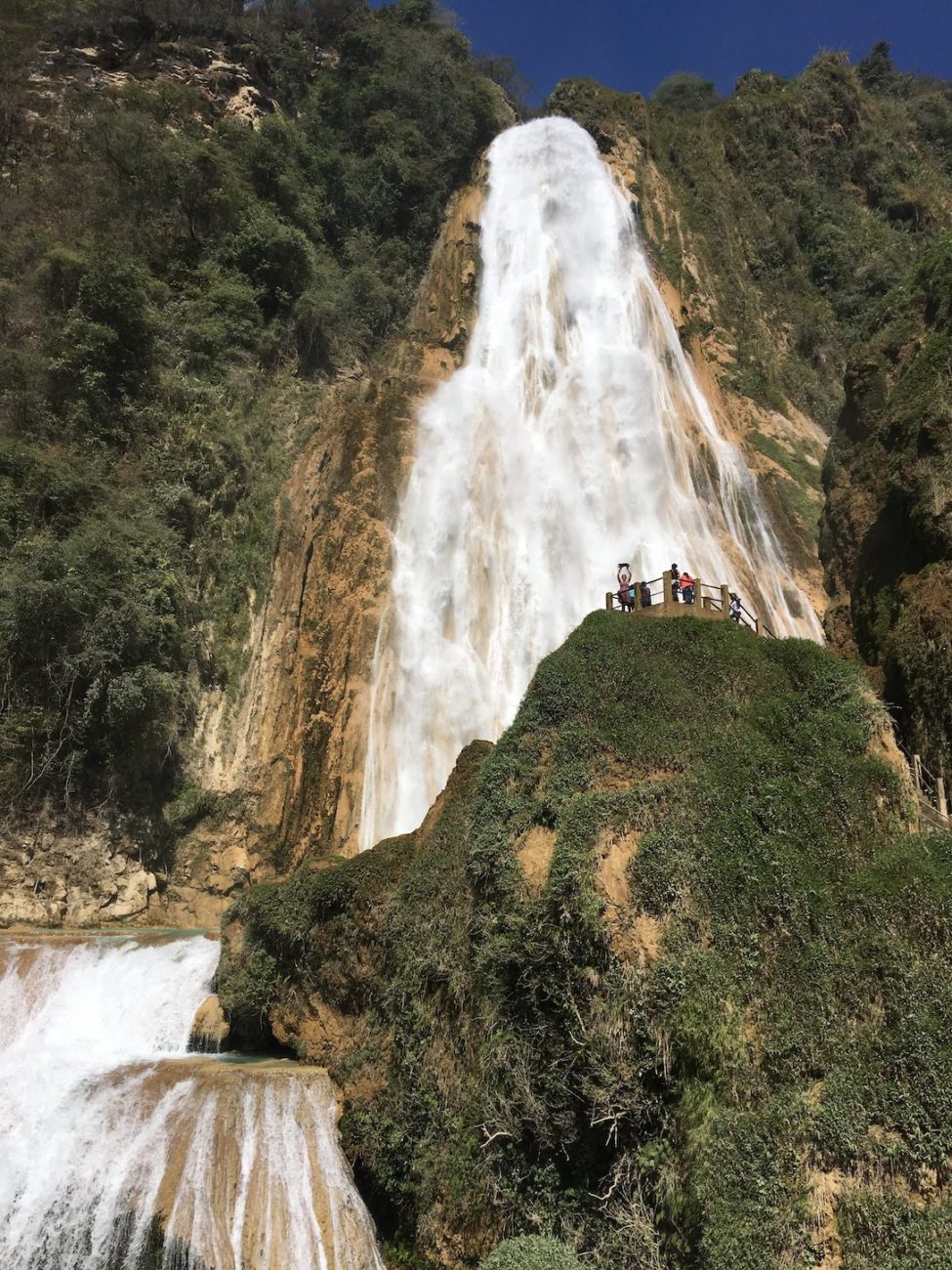 3. Niagara Falls, USA/Canada
Ben got to explore Niagara Falls from the US side while traveling solo at the start of the trip.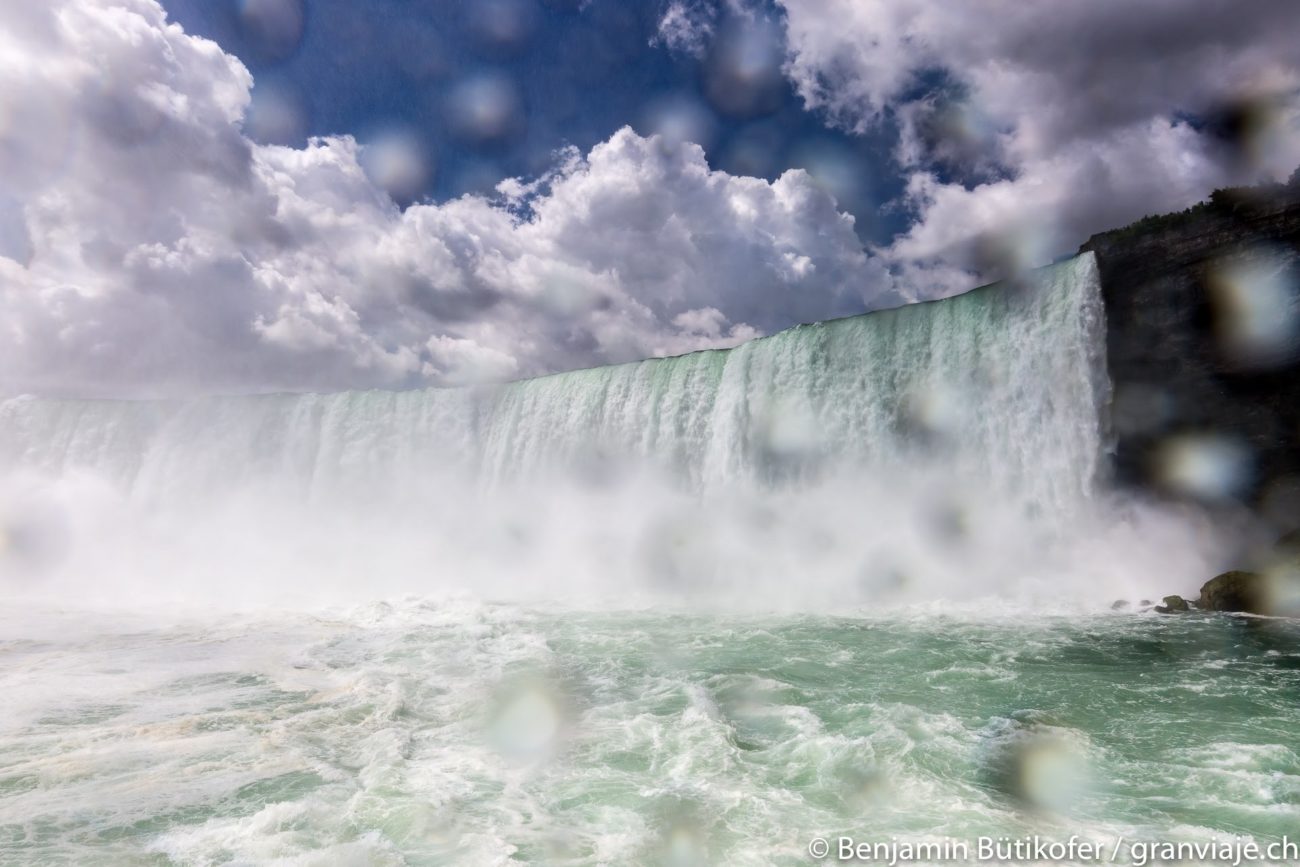 4. Salto del Agrio, Argentina
We really liked the colors and rocks surrounding this waterfall in Northern Patagonia. We really enjoyed the uniqueness and solitude, plus bonus points for the rainbow.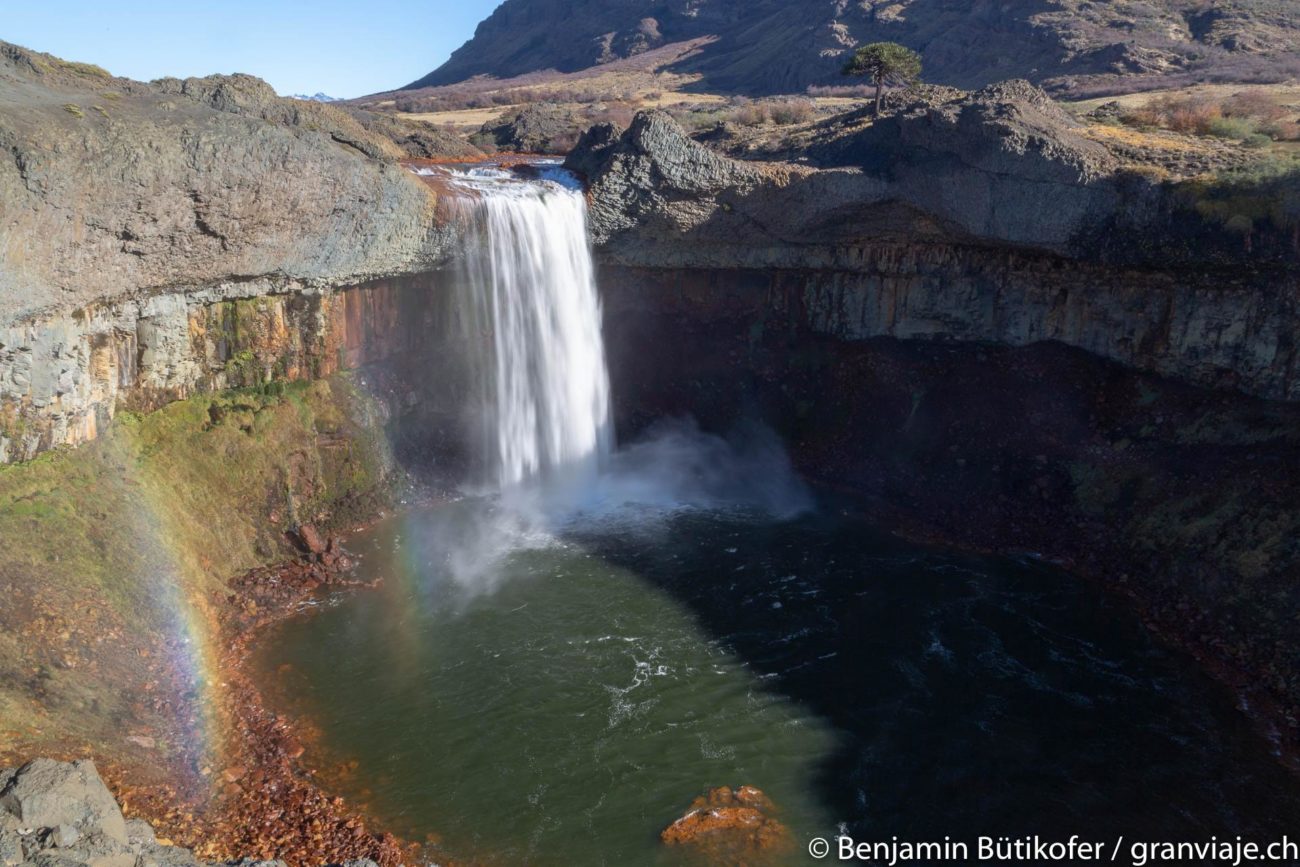 5. Ventisquero Colgante, Chile
The meltwaters of the hanging glacier along the Carratera Austral form this beauty.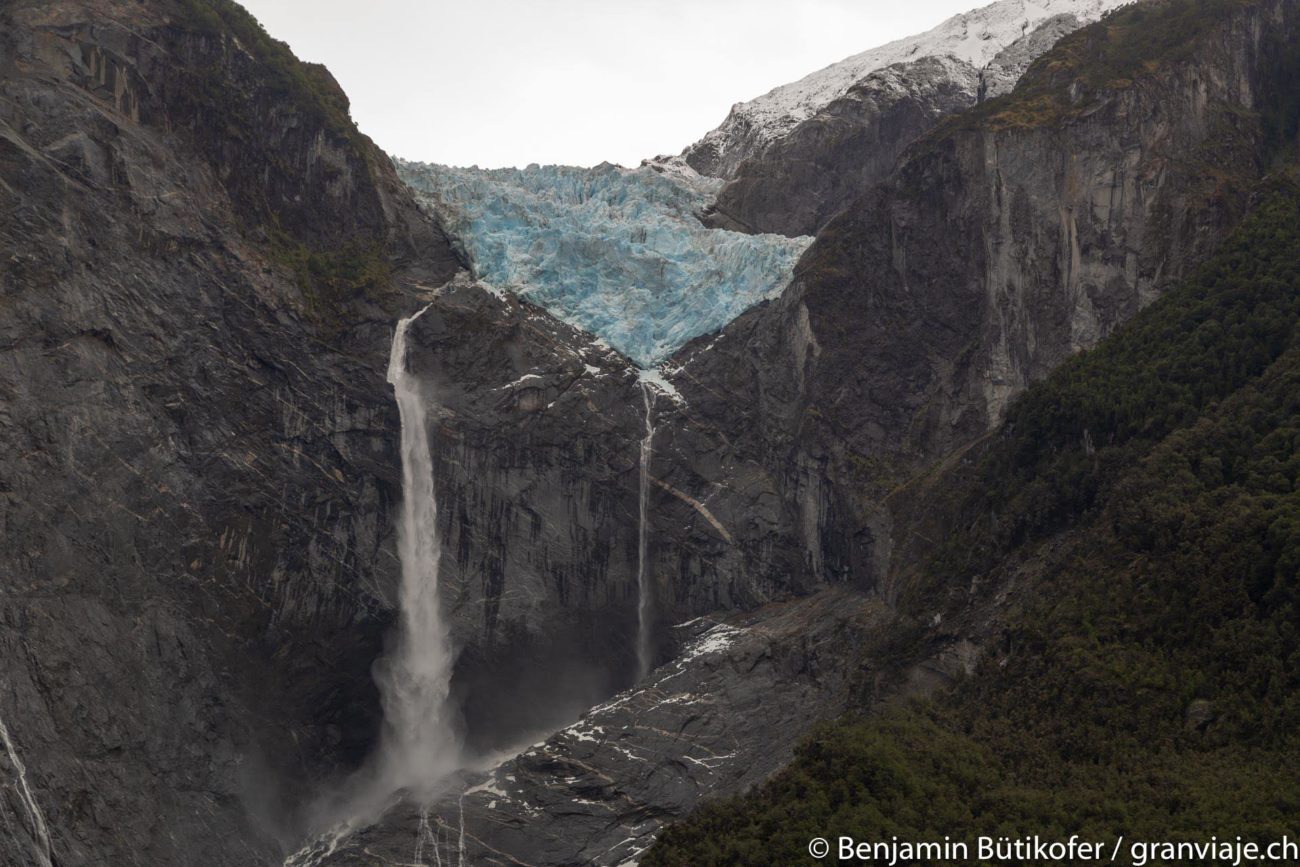 6. Cascadas de Golondrinas, Mexico
The waterfalls are lovely, but the real reason to visit are the swallows that live behind the falls. At dusk hundreds of them swoop into their cave behind the falls for the night.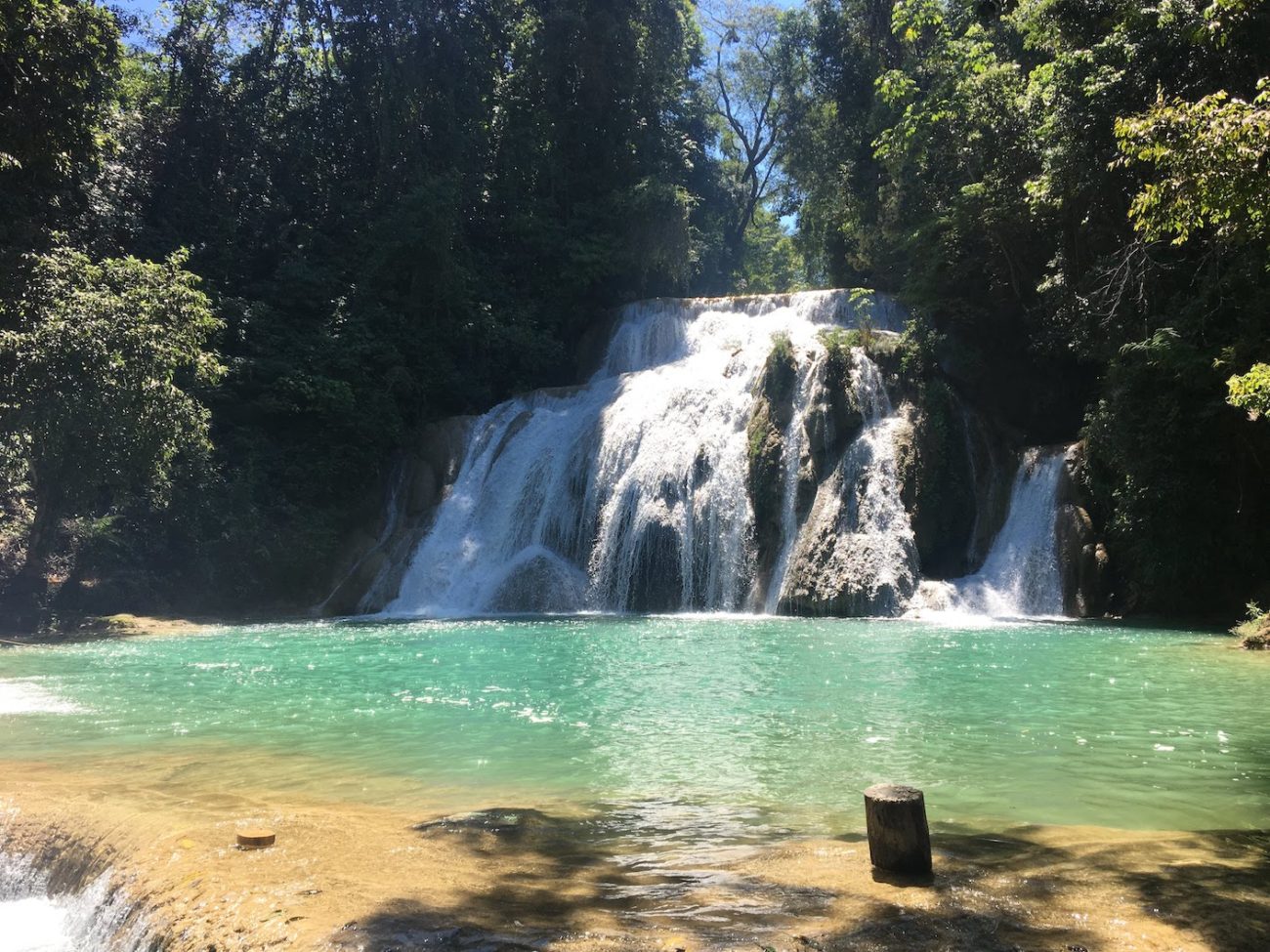 7. Catarata Yumbilla, Peru
The locals say it's 3rd highest in the world, Wikipedia says 5th, we say pretty cool falls to get a free unexpected shower.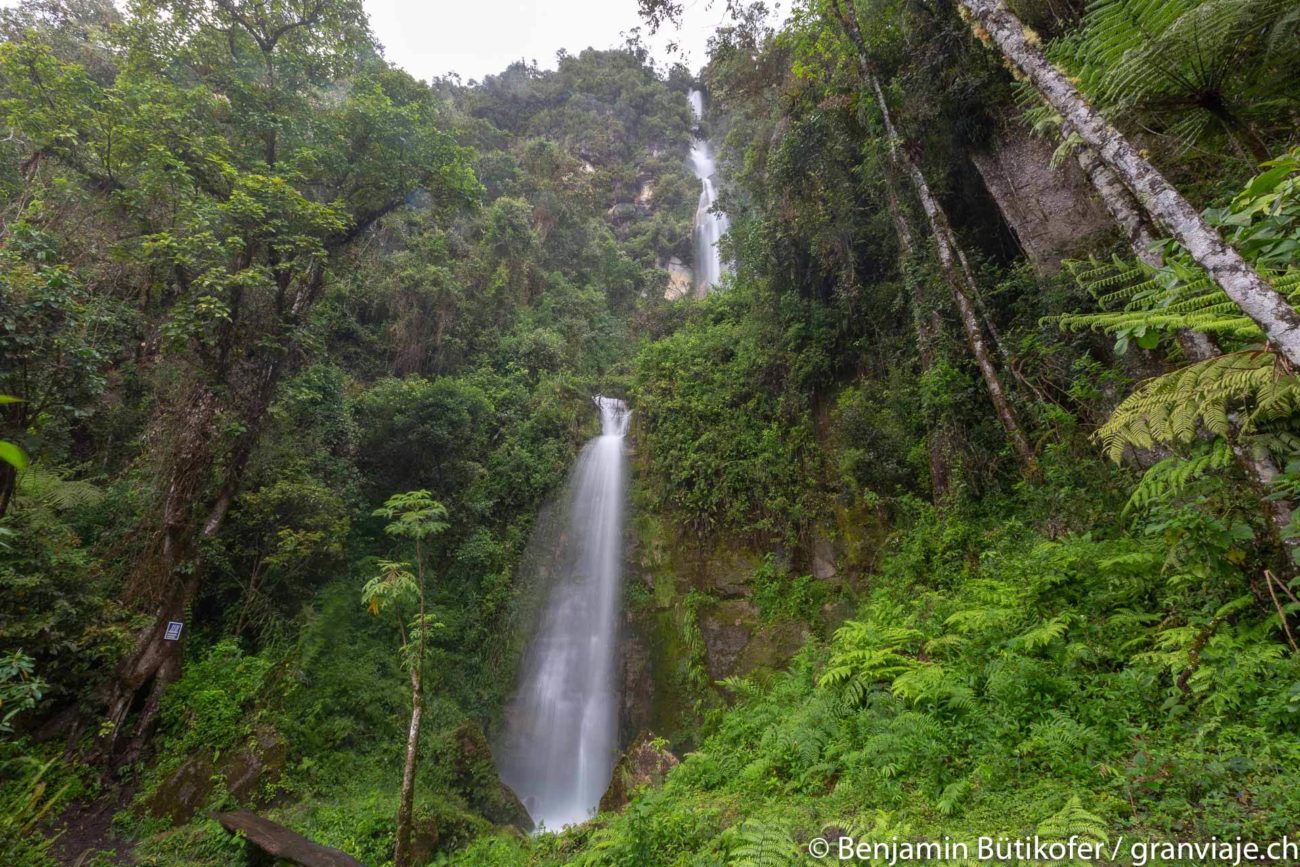 8. Cueva del Splendor, Colombia
A waterfall coming through a hole in a cave! Now that's a unique waterfall.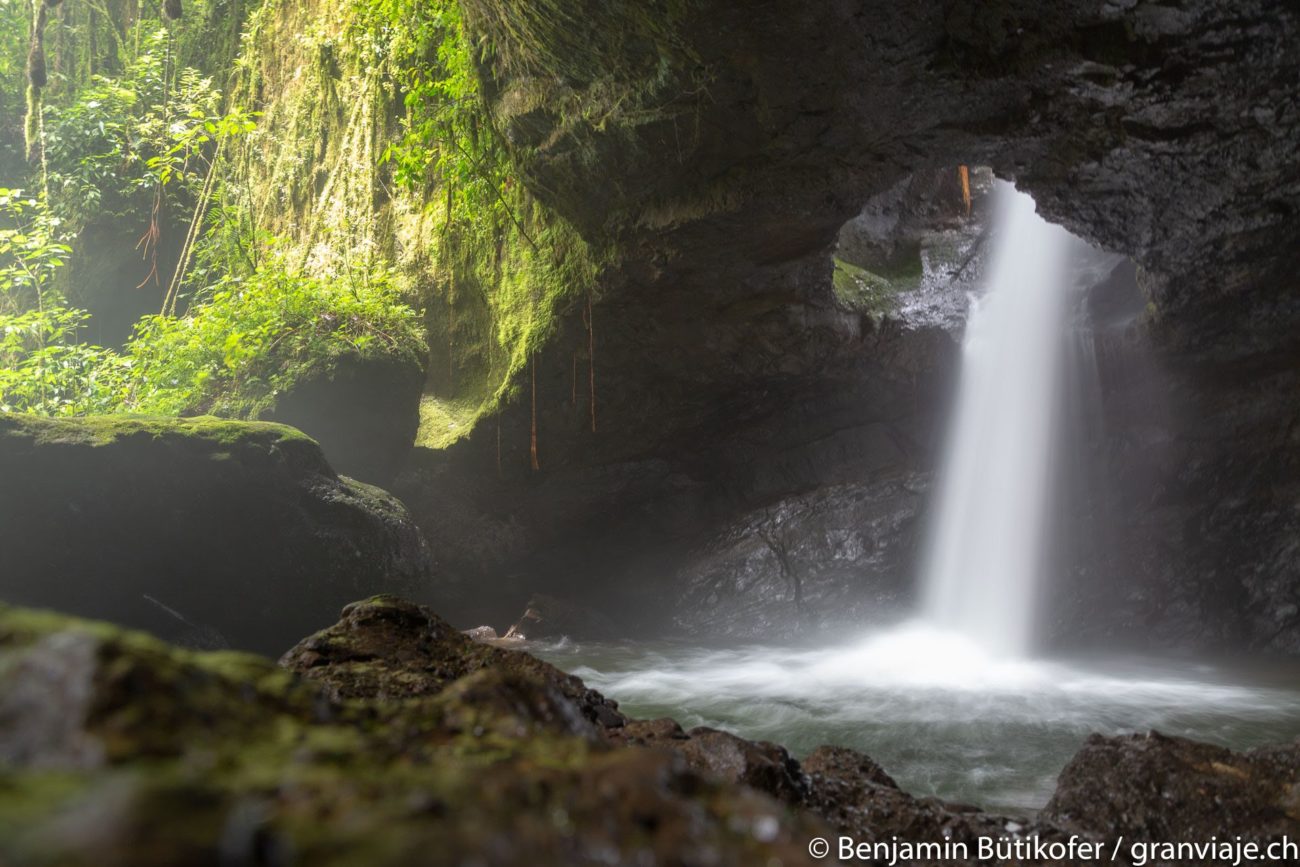 9. Cachoeira Casca D'Anta, Brazil
A leisurely hike to lovely falls was the cure we needed to our less pleasant Iguaçu experience.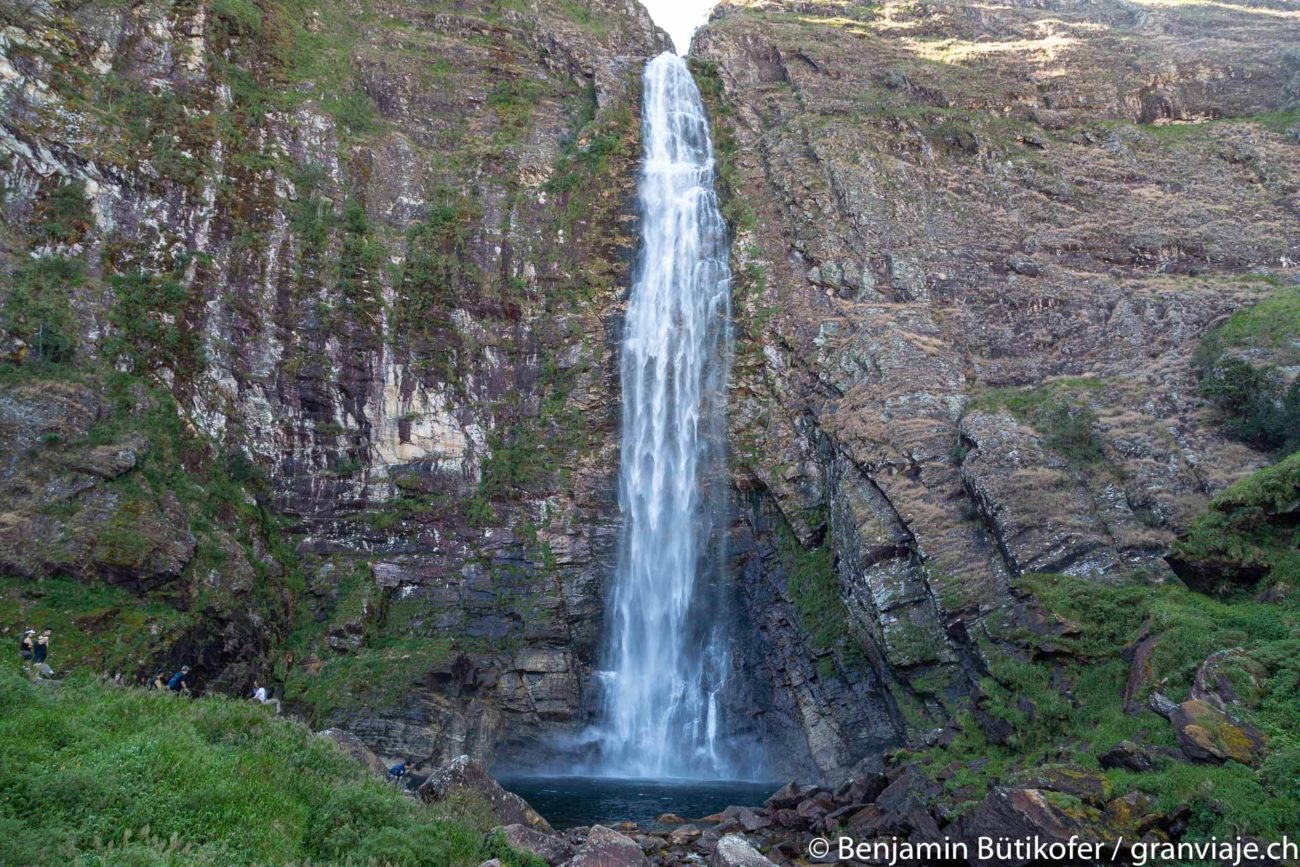 10. Pailon del Diablo, Ecuador
The coolest named waterfall (Devil's cauldron in English) definitely deserves a spot on the list.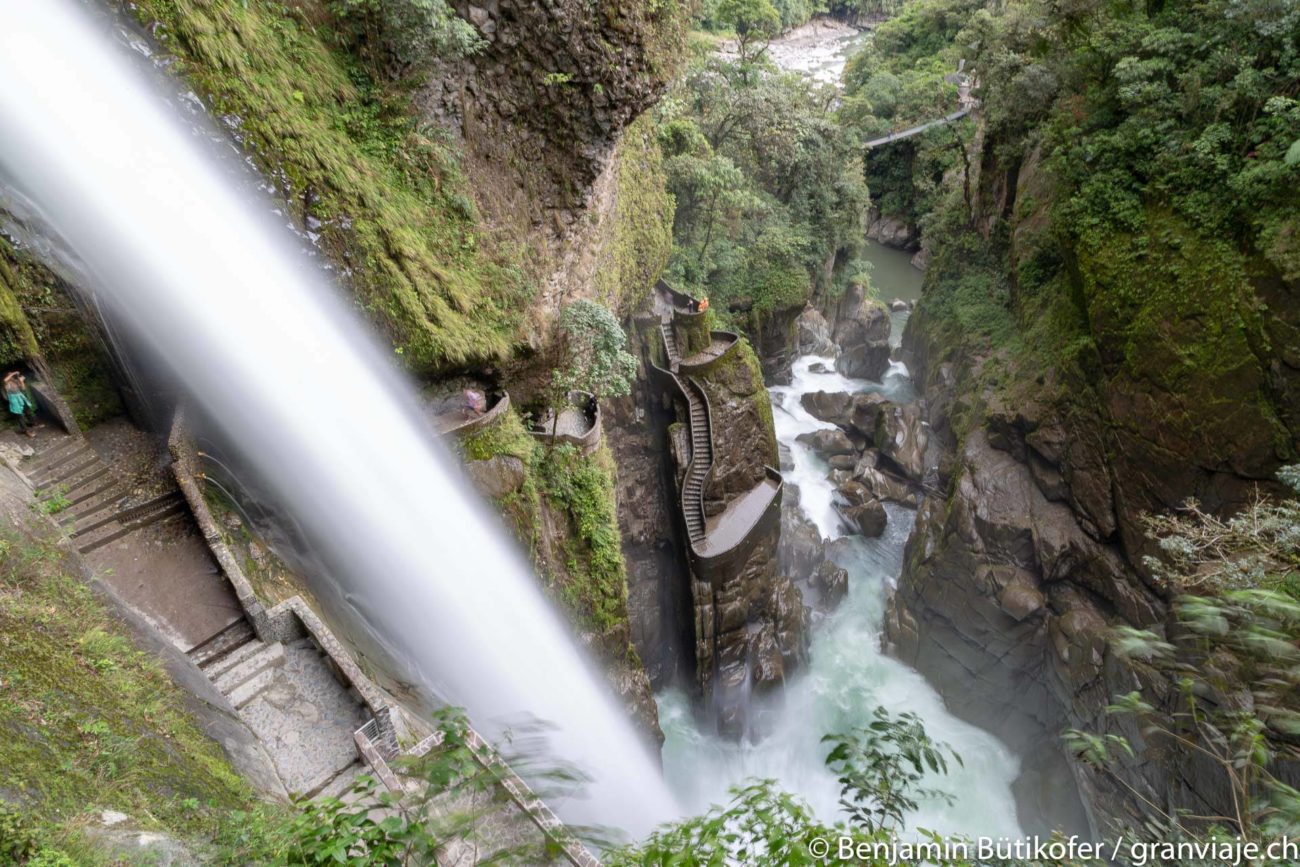 Honorable mention: Snoqualmie Falls, USA
We went together when Rachel was in Seattle during Ben's solo travels, but as a hometown waterfall it didn't feel like it "qualifies" for the list. Also we didn't write about it on the blog. Still a cool waterfall and double so for any Twin Peaks fans.