Torres del Paine was such a highlight that it was tough to head back north and backtrack through the Argentinian pampa. After the last few weeks, it was like coming off Cloud 9 and coming back reality. To soften the blow, we made one last hop into Chile to retrace one of our favorite stretches of the Carratera Austral and visit a couple villages we missed on the way South. We got to see the beautiful mountain peaks covered in snow this time which made the detour worth the extra pages in our passports.
We reentered Argentina around the lakes region. It is a beautiful region of Northern Patagonia and we had great weather for most of our time. We passed by the old house of Butch Cassidy and the Sundance Kid, where they lived after fleeing the States, then hung out in the town El Bolsón. The town isn't too exciting, but we found a good bar and a quirky campground full of sweet dogs and nice campers. The campground owner organized an evening of homemade pizza for us which was fun.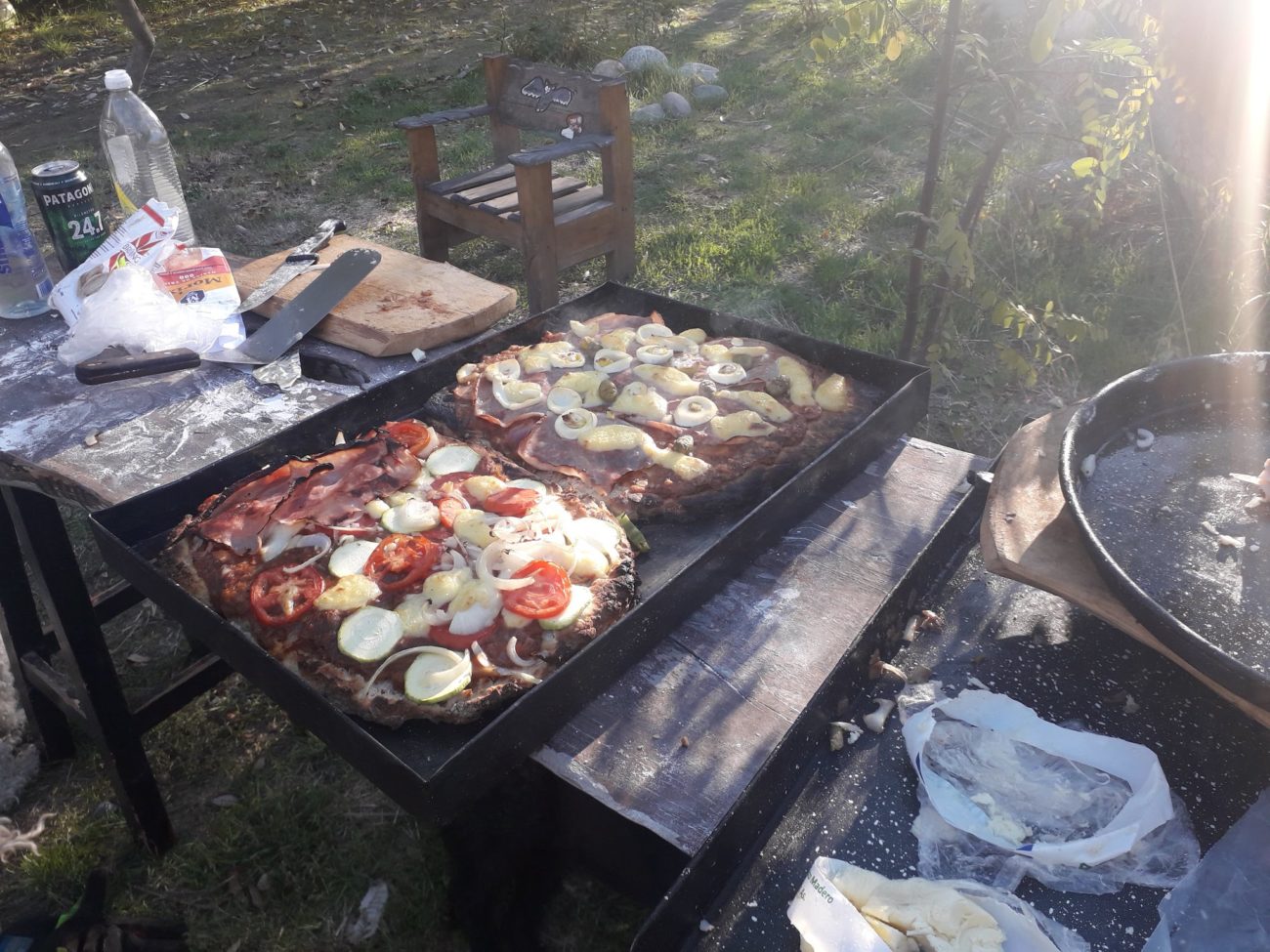 Next stop was Colonia Suiza, a small village outside of Bariloche. The town was founded by immigrants from the Valais region of Switzerland, and now the village is a kitchy but cute tourist village. We arrived during Easter holidays and the town was hopping! During our 5 night stay, we went on a very long hike, a couple short hikes, visited local breweries, bought chocolate in Bariloche and enjoyed the gorgeous mountains.
Our next stop was Villa La Angostura, a quieter and quainter version of Bariloche. Friends we've met on the road have rented a house here for a few months and let us camp outside and hang out. They also let us crash the kitchen to cook up some pizza in the kitchen, since our Pizza evening in El Bolsón sparked our appetite for it!
To celebrate our 2 year wedding anniversary — 1.5 years of which have been trapped together in a tiny space and not killing each other, no small feat! — we booked a hotel in another cute village in the region, San Martin de los Andes. We ended up loving the village and staying in an apartment for a couple more nights. And baking more pizza! As well as other goodies we miss from home.
As we rolled into Villa Pehuenia, the bad weather showed up. We spent one night camping, but the weather sucked and the hotels and apartments of the last few days had spoiled us. We had a few days left before an appointment with a Landy mechanic nearby, so we checked ourselves into another apartment. Rachel managed to fit a jog in between rain storms, but other than that we watched lots of Netflix while the rain poured outside.
In Zapala, we visited yet another mechanic – but this guy was by far the best of the trip. We had a few more leaks that needed fixing. Diego walked Ben through everything and did a impeccable job. You know you are in good hands when you don't have to insist in using a torque wrench! The local Land Rover Clubs are a great resource.
The town of Caviahue was our next stop. This is a ski resort in the summer and sleepy town with nothing open in the late fall. But the mountains and waterfalls here were still worth the detour.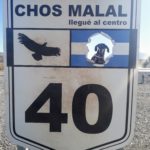 On the road towards Chos Malal we passed the halfway point of the Ruta 40. We are always up for a cheesy photo stop and this complements our trip to KM 0 down near Rio Gallegos. Ruta 40 is the longest road in the world – and though we've taken as many detours as possible to avoid the monotony, it's fun to note how far we've come.
From the small town Chos Malal, we spent a day exploring a remote valley Northwest. It is known for hot springs (sadly closed this time of year) and some Geysers.  They were far less exciting than Old Faithful, but blubbery and interesting still.