Easter weekend was the last big adventure with the Landy before it ships to Halifax! After a lot of consideration and checking of weather reports, we packed up our stuff and the dog and headed Southeast to Südtirol.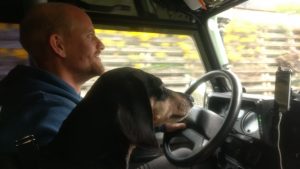 On the way down Thursday morning, we drove via Innsbruck and Brenner Pass. A lot of people on the road with us, but no traffic jams yet.  The first destination was Bozen, where we found camping just outside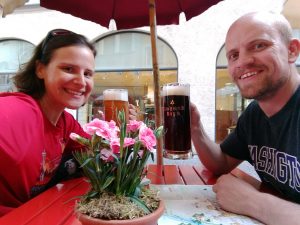 the city. Since the trip was somewhat spontaneous, we didn't make any reservations and only got a spot for a single night there.
We took a long walk from the campground into the town of Bozen, found the local market and loaded up on fresh veggies and local Proscuitto for the days ahead. And we also found the first brewery of the trip, Hopfen & Co, in the old town.  Ben ordered a Dunkles (Dark) and Rachel ordered a Helles (Light) – click the links to see our check ins on Untappd! After a long walk on a hot day it was a treat.
Friday was a highlight day for us, with a gorgeous panoramic hike into the Dolomites. We started from Zansler Alm and did a loop route that took us to the Geisler Alm. There are so many beautiful photos we could fill the whole blog with, but for now a few to make you consider a trip into Südtirol.
That night almost all campings in the area were full, but we found a small place outside of Brixen to spend the night. Rachel was disappointed that the camping field was on a hill, and we didn't have any blocks to even out the Landy (note to add to our gear!). But all was well after dinner, where we had delicious local food – two types and Knödel and Schlutzkrapfen. We also tried the Local Macrobrew, Forst.
Friday started with a walk around the Vahrnersee, then off to Brixen to visit a local microbrewery. Although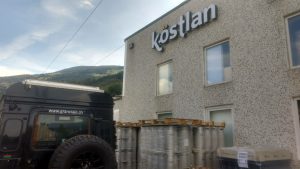 it was too early to have a beer on tap, but we tasted a couple and got an assortment to go.  The brewery is new, but the beer is great! Especially the Alto Ale, a Pale Ale, Ambris, and Amber Ale, and their original Helles.
Our next stop was the village of Klausen. It is home to a historic monestary, and – y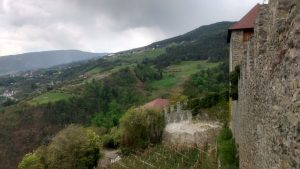 ou guessed it – a brewery.  After a steep walk up to the monestary and exploring the town, we stopped for a late lunch at Gassl Bräu in the village. Along with delicious food, we tried their Pale Ale and took their Helles and Dunkles to try later.
After Klausen, we figured out all camping in Südtirol was full, and headed up to Müstair to spend the night. On the way we stopped in Merano and wandered the town.  Sunday we crossed the border back into Italy to check out Reschensee and Glurns.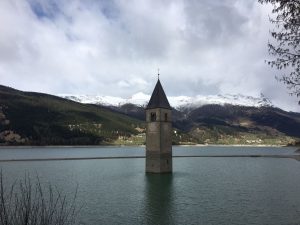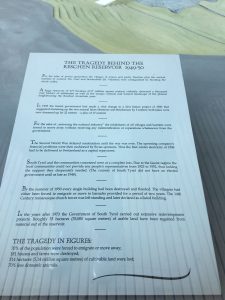 Südtirol was an amazing region with so much to discover! We only scratched the surface and will definitely be back in the future. And hopefully the craft beer scene continues to grow and thrive so we can explore all that it has to offer as well.