A lot happened in the month between the shipping date and Ben's departure to Halifax. While we wait for the Ben to take possession of the Landy on the other side of the ocean, we thought we would fill you in on all that has happened.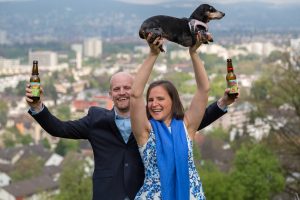 The day after the Landy shipped was another very important day: our wedding! We had a nice small ceremony and party afterwards. Great food, a fridge full of craft beer, and our good friend Yolanda flew all the way here to make us a very special cake.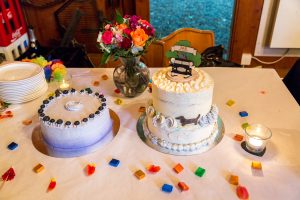 The following day we went on a mini-moon to Porto. What a beautiful and fun city! We were there over a holiday weekend so everything was really busy, especially restaurants.  It took a bit of luck and patience to avoid a long wait. All of the tiled architecture in the city was unique, though had a bathroom tile feel in a way.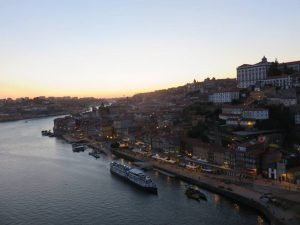 Then we only had a few weeks together before Ben left for Halifax. What did we do with our time?
Exactly what you would think. Hiking, spending time outside together and checking out a few new beer spots in the region. And making sure to finish the shows on Netflix we were watching together.